About In-House Insurance
In-House Insurance is an Independent Insurance Agency. This means we represent multiple different carriers which allows us to tailor your policy to fit your needs. It also gives us the advantage to shop your insurance policies to ensure you are getting the best valued product possible. Our goal at In-House Insurance is to provide you with lowest possible premium, while offering you the coverage you need, and the service you deserve. It helps to find an agent you know you can trust. We have the knowledge and experience with our products to provide maximum benefit and protection to our clients. Being entirely family owned and operated, once you become a client, you're like family. We want you to have a positive overall experience with In-House Insurance. Our one on one service approach is our #1 goal for all of our clients. Give us a call at (435)637-7771 or contact us through one of our quote forms and we'll be happy to answer any questions or concerns
In-House Insurance, don't just be insured, be informed.
Staff Members
Main Location(map)
---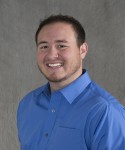 Keith Barker
Owner/Principal
Direct: 435-650-7034
Email: keith.barker@in-houseins.com
Keith has lived in the area his entire life. His focus as an insurance agent is to give the best service and experience to the clients of IN-HOUSE INS. He is constantly continuing his education to make sure In-House is ran at an optimum level! Call Keith to get your no obligation quote and see the level of service you will get for yourself! Come in the office or he will come to you!
---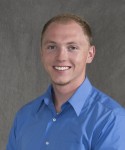 Nick Haycock
Owner/Manager
Direct: 435-636-1072
Email: nick.haycock@in-houseins.com
Nick has been a trusted agent since 2015. He became an owner of In-House Insurance in 2017 and has been managing it since. His focus is on providing the best insurance experience possible. By being extremely knowledgeable about the products offered, passionate and caring about his client's needs, he can provide a custom policy specifically for YOU! His quality of work is unmatched. Call Nick for all your insurance needs!